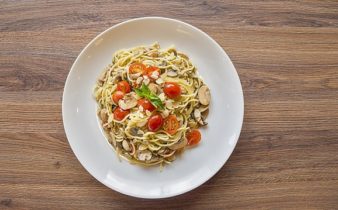 A lovely, simple pasta recipe – you'll impress your friends and family with your international culinary skills!
Macaroni and Cheese is one of the most recognisable comfort foods around – for good reason! I wouldn't call it healthy, and its certainly not a light meal, but if… [Continue Reading]
Lamb is a somewhat unusual ingredient for lasagne, but this one is delicious!