Ever since Keira Knightley showed up at the door with a banoffee pie as an olive branch in the film Love Actually, I've had a fascination with the flavour combination of this remarkable treat. The flavours are truly a match made in heaven, and this recipe produces a wonderfully sweet and rich bannoffee pie that is sure to satisfy your sweet tooth.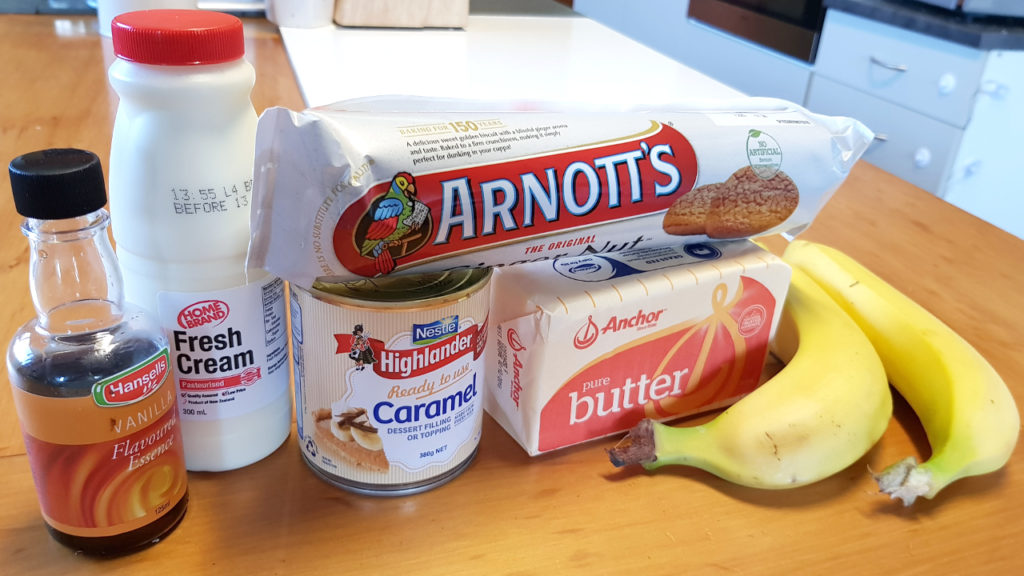 | | |
| --- | --- |
| | |
Crush ginger nuts in a food processor (or place them in a plastic bag, seal and crush with a rolling pin), taking care not to make them too fine or they will turn to mush.

Melt butter in a saucepan or microwave.

Mix butter with biscuit crumbs.

Press into a round flan dish or tin.

Turn caramel out into a small bowl and stir until smooth.

Pour over biscuit base and spread evenly.

Place in fridge to chill for 20 mins.

Once chilled, slice bananas and arrange evenly over the top.

Place cream, icing sugar and vanilla in a bowl and beat until soft peaks form.

Dust with a little cinnamon or nutmeg.

Place back in fridge until ready to serve.