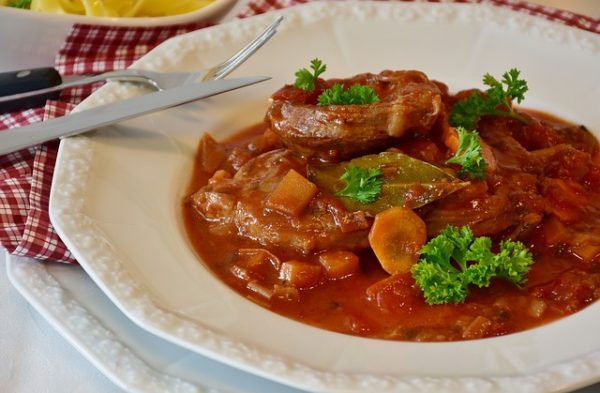 | | |
| --- | --- |
| | |
Get a frying pan good and hot and brown meat well in the oil, do it in batches if necessary to avoid stewing the meat. At this point my casserole dish is also on the heat.

When meat has a good colour, transfer to dish and pour red wine into de-glaze frying pan. Stand back, eyebrows are good. Throw the rest of the ingredients into dish and give a good stir around. Season well, plenty of pepper and salt give it depth now, you can't add it later and get the same effect. Use cracked pepper or freshly ground.

Pour red wine in from frying pan making sure you get all the yummy bits stuck to the bottom. Add Stewart Island Rainwater to cover veggies and meat, about 1/2 cm above is good. Stick in coal-range/slow cooker and forget about it. Now would probably be a good time to use up the rest of the bottle of red wine and quench your thirst.

At about half hour before the end of cooking (2-12 hours depending how hungry you are/how many drinks you have had/how long you have toiled at work) let stew bubble without a lid to reduce the sauce, it should have a nice gravy consistency like you'd get from an instant packet gravy.

If this is taking too long and you're hungry, add said instant packet gravy to get immediate thickening. The meat should be melt in the mouth tender and washing up minimum (eat directly out of dish to create even less dishes). Enjoy!