A classic old favourite!! This is super simple and really quick to make, this is great as either a little starter before a dinner party, or add some bread on the side for an easy meal.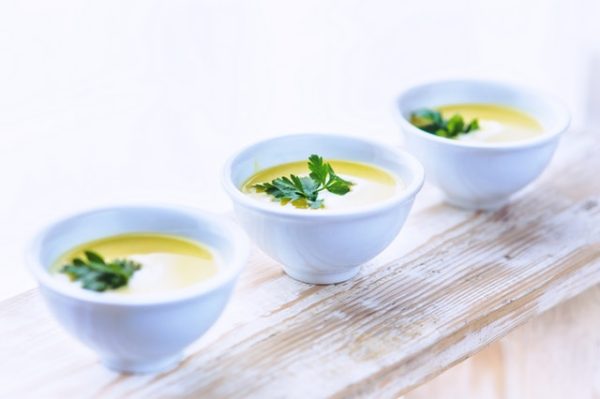 | | |
| --- | --- |
| | |
Melt butter in a large pot on the stove.

Add the chopped leeks - cook until soft.

Add the chicken stock & chopped potatoes - bring to the boil for 15-20mins until potatoes are tender.

Remove from the stove - stir in milk.

Season with a good amount of salt & pepper.

Allow to cool and then puree.

Reheat if wanting to serve hot.

Serve with toasted bread, garlic bread is nice.