Macaroni and Cheese is one of the most recognisable comfort foods around – for good reason! I wouldn't call it healthy, and its certainly not a light meal, but if you're looking for a meal to provide a rich, hearty experience then look no further!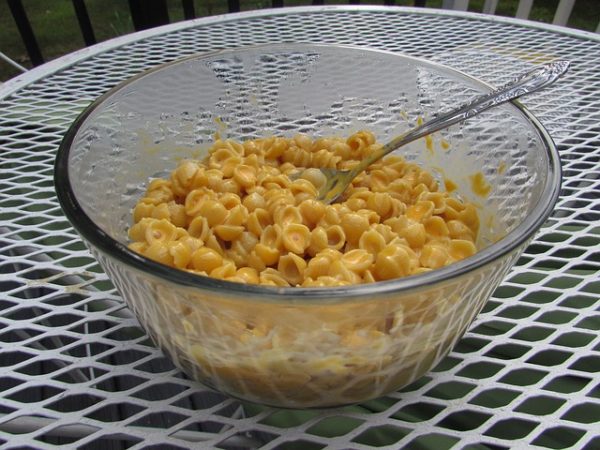 | | |
| --- | --- |
| | |
Boil water as per pasta packet instructions

Add salt and a little oil to the water

Once al dente drain, cool with cold water and spread in suitable casserole dish

In a frying pan heat a tablespoon of oil

Once heated gently fry the onion and garlic for 1-2 mins

Then add the bacon and gently fry

Once cooked take off the element and spread evenly over and through the cooked pasta

Melt nob of butter in saucepan

Mix flour in a cup with 1/2 a cup of milk

Add to saucepan and add remaining milk gradually, continuously stirring, as it thickens, then add cream

Bring to the boil, then immediately reduce (should be slightly thickened)

Add cheese and parmesan and salt and pepper

Keep stirring, cheese should melt into a nice,slightly thickened cheese sauce

Add salt and lots of pepper

Pour cheese sauce over the pasta

Grate 50g of extra cheese and chop parsley and put on top with extra salt and pepper

Put in oven at 180 degrees for 20 mins to bake

Then grill until crispy on top

Then eat while hot and creamy!