Beer batter is a popular option for frying fish and other seafood, as it makes a nice dark crunchy batter, and stays light throughout the process.
For an alternative that's alcohol free, check out our Best Fish & Seafood Batter recipe.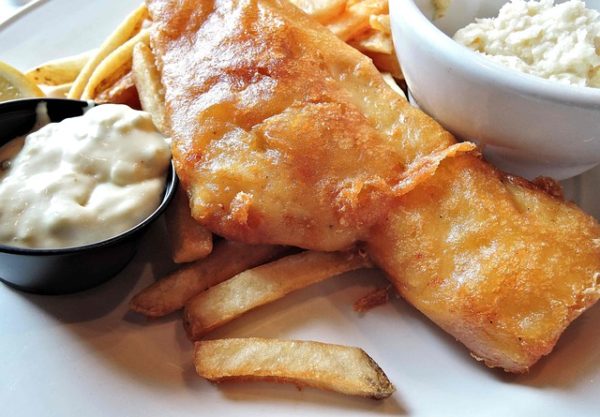 | | |
| --- | --- |
| | |
Mix flour and the ground black pepper in a bowl (often called seasoning the flour)

Pour in beer slowly, while whisking. Whisk continuously, until batter is smooth.

Dip food in the batter, allowing the excess to drip back into bowl naturally. Drop food straight into the deep fryer, while taking care not to splash the oil.

Fry until your food of choice is cooked. Fish usually take 2 to 3 minutes, but other things may take longer. Remove with a slotted spoon and drain on kitchen paper.