This recipe is really simple and quick to make – but keeping it simple with fish dishes is often the way to go. Once you get started it'll be all done in 10 minutes and ready to serve so prepare your side dishes ahead of time so when these come out of the pan, its dinner time.
Its also paleo friendly, gluten free and packed full of natural goodness and essential vitamins and omega 3 – its good for you!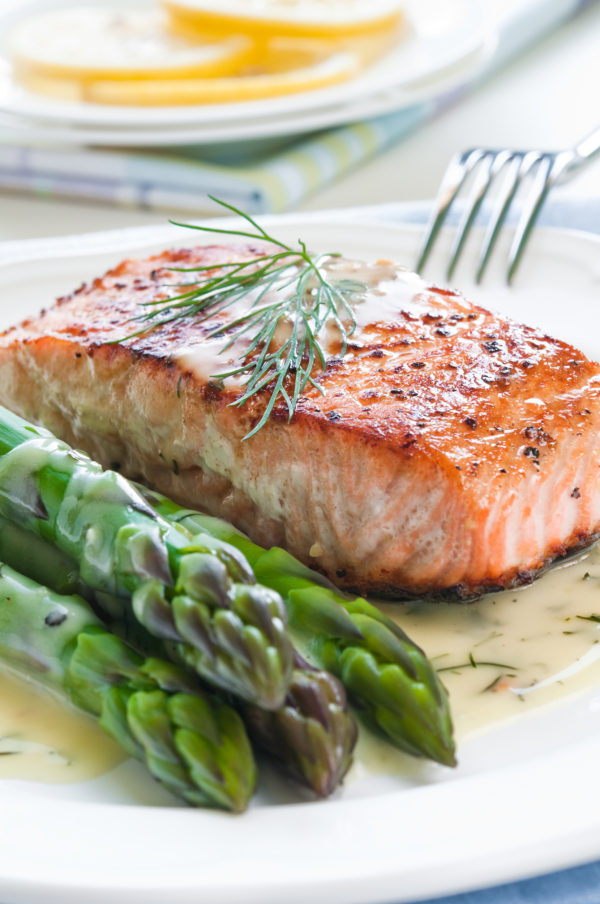 | | |
| --- | --- |
| | |
Combine melted butter, oil, lemon juice, dill, lemon peel and chili flakes to make a marinade. Place fish steaks on baking tray lined with baking paper and brush with half the marinade.

Grill under a pre-heated grill, 2 inches from heat, for 4 minutes. Turn the steaks, brush with remaining marinade, and grill again until fish flakes to fork (about 4 more minutes).

Season with salt and pepper to taste and serve immediately with lemon wedges and your favourite side dish.