Ingredient: parsley Recipes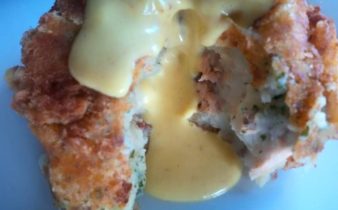 A perfect small meal or appetiser!
This recipe was submitted by a Facebook member Rachel Collins – a great dish for lunch! If you've got some great recipes you'd like to share, head over to the… [Continue Reading]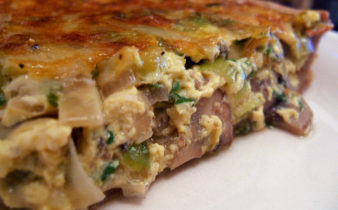 No need to mess around with getting pastry just right – this self-crusting quiche takes all that hassle away, as it creates its own crust as it bakes. This crustless… [Continue Reading]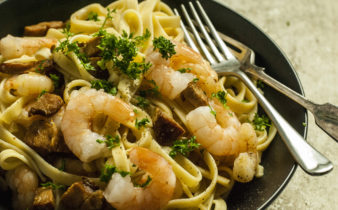 Garlic, olive oil, crisp chorizo and succulent prawns combine in this simple recipe of pasta with chorizo and prawn. Taking only 15 minutes to prepare it's a delightfully rustic, tasty… [Continue Reading]
Macaroni and Cheese is one of the most recognisable comfort foods around – for good reason! I wouldn't call it healthy, and its certainly not a light meal, but if… [Continue Reading]
Try this versatile and delicious sauce on salmon, on salads as a dressing or as a dip for chips.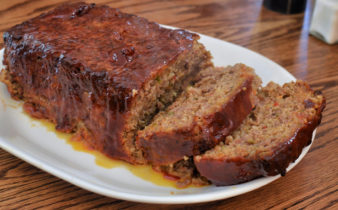 I just love meatloaf – its really simple, with cheap ingredients, but tastes delicious. The BBQ sauce in this recipe also adds a nice sweet tangy flavour to the dish…. [Continue Reading]
A great alternative to asparagus rolls for fussy eaters, and a great way to use up leftover cooked chicken. Easy to assemble and guaranteed to be a crowd pleaser!