A really great banana cake should be moist, light and soft – the ingredients themselves are not as important as getting the balance right to achieve this.
The best way to prevent a cake from drying out is to watch your flour content – follow the recipe exactly to start with, as too much flour can make a very dry cake! Measure your quantities precisely to get it right every time.
You can keep a cake soft by not over mixing. Follow the order of the recipe when adding ingredients. When you mix flour with a liquid, like milk, and a fat, like butter, gluten is developed. Don't overdo the mixing as we don't want to create too much gluten – this would make a stodgy cake, not a light and fluffy one.
Take a look at our recipe below!
Top with your favourite icing after baking – the most popular options for banana cakes are usually a lemon cream cheese icing or a chocolate icing, so its up to you.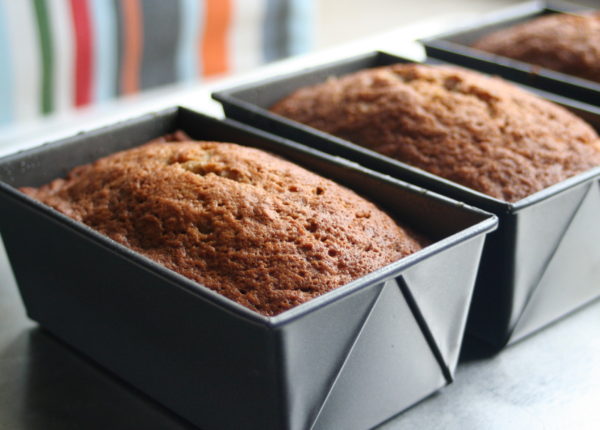 | | |
| --- | --- |
| | |
Preheat the oven to 180ºC. Grease the inside of a 20cm deep round cake tin, or a 27 x 14 loaf tin and line the base with baking paper.

Gently mix the butter and sugar until light and fluffy.

Add the eggs one at a time, beating well after each addition. Don't overdo it.

Add the mashed banana and vanilla, mix to combine .

Stir the baking soda into the warmed (not hot) milk and add to creamed mixture.

Sift the dry ingredients together and fold through the creamed mixture. Be sure to measure this quantity precisely.

Scoop the mixture into the prepared tin, level, and bake for one hour or until cake springs back when lightly touched. This timing depends on the even heat provided by your oven, so some ovens might take 50 minutes. Keep an eye on it!

Leave the cake in the tin for 15 minutes before placing on a wire rack to cool.