The key to these beautiful, chewy choc-chip cookies is two things: making them big and beautiful, and eating them straight out of the oven. They'll still taste great later for sure, but they probably won't last till later once you've tried these chewy beauties.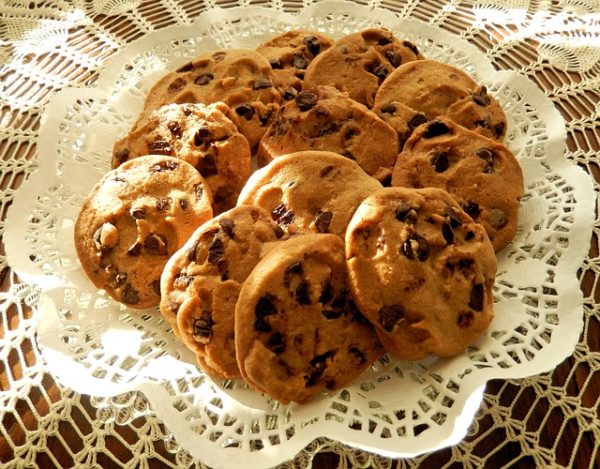 | | |
| --- | --- |
| | |
Preheat oven to 165 degrees C.

Grease baking tray or line with baking powder.

Sift together the flour, baking soda and salt and set aside.

In a medium bowl, mix melted butter, brown sugar and white sugar until well blended.

Beat in vanilla, egg and egg yolk until light and creamy.

Add sifted ingredients until just blended.

Stir in the chocolate chips by hand using a wooden spoon.

(use cadbury mild chocolate buds and nestle white chocolate bits both found in the baking aile).

Put in fridge 15mins or more.

Cookies should be about 8 cm apart.

Take out after exactly 15mins will be really soft but will set in a couple minutes.